Nipolet Manufacturers, Nipolet Exporters, Nipolet Suppliers, Nipolet Importers. Nipolet/Nipple olets pipe fitting manufacture in India
Nipolet Manufacturers in India, Nipolet Exporters in India, Nipolet Suppliers in India, Nipolet Importers in India. Producer/Exporter of High quality nipolets olets forged pipe fitting
Nipolet Manufacturers in Mumbai, Nipolet Exporters in Mumbai, Nipolet Suppliers in Mumbai, Nipolet Importers in Mumbai. Carbon, Alloy, Stainless steel nipolets nipple olets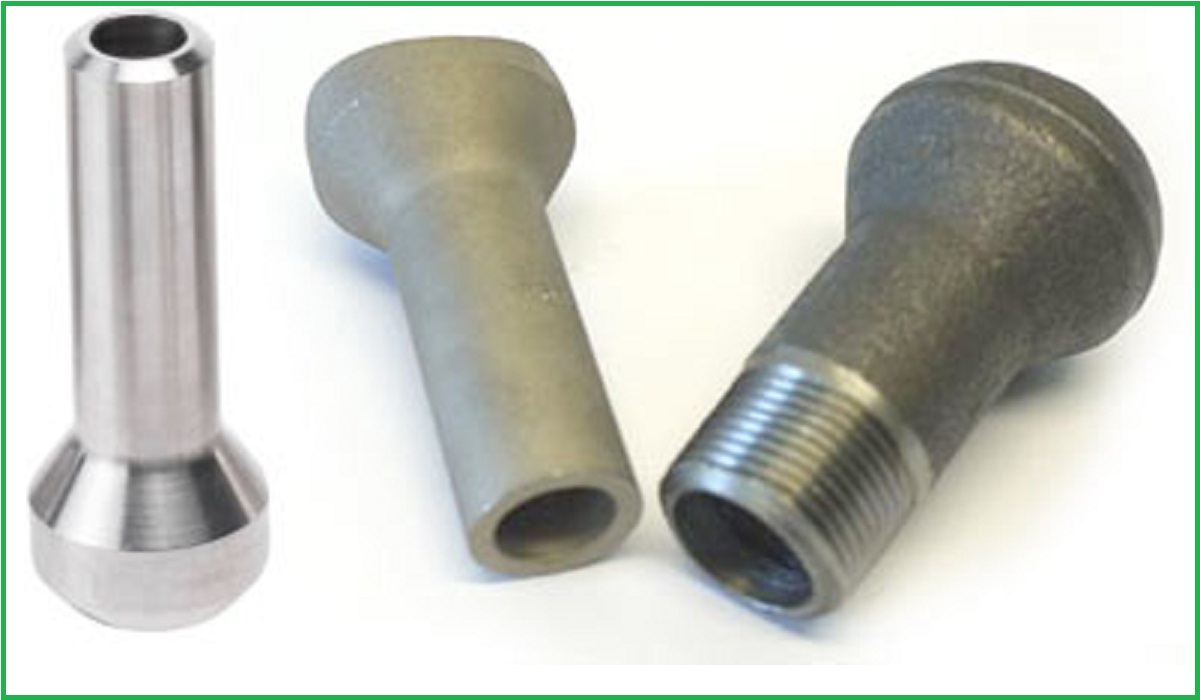 Blossom Steel & Engineering Co is a primary creator and supplier of nipolets. We also custom deliver made fittings as per client's requirements. We stock olets/outlets and other channeling fittings in their standard sizes and created utilizing normal assessments of steel. We keep these in stock for quick transport. You can find unmistakable directing fittings, for instance, stub closes, eccentric reducers, scene trance spines, lap joint ribs, barrel areolas, half couplings, entryway valve, and some more.
Nipolets is just a mix of olets with areolas. These olets work like the weldolets or threadolets, yet are with areola. They come either with a plain end or a hung end. You can use either as showed by the applications. These are extensively used for vents, taps, or drains.
Nipolet is a one piece fitting for valve departures, depletes and vents. Made for Extra Strong and Double Extra Strong applications in 3.1/2in to 6.1/2in lengths. Accessible with male-attachment weld or male strung outlets.
Nipolets / Nipple Outlets Pipe Fitting Specification
Type : Froge Pipe Olets / Forge Pipe Oulets
Size : 1/8"NB TO 4"NB (DN6 x DN100)
Class : 3000 LBS, 6000 LBS & 9000 LBS (Sch40, Sch80/Xs Sch160 Xxs)
Standards : ASME/ANSI B16.11, MSS-SP-97, MSS-SP-79, JIS B2316, BS 3799, etc
Connect Type : Welded, threaded, BW, SW
Materials : Stainless steel : ASTM A182 F304, F304L, F316, F316L, F317L, F321, F321H, F347, F347H, F310, F44F51, S31803, A182, F43, S32750
Line Pipe : ASTM A694 F42, F46, F52, F56, F60, F65, F70Low
OUR SUMMARY:
Reviewer
Blossom Steel Engineering & Co.
Review Date
Reviewed Product
Author Rating





Domestic Area
Mumbai
Ahmedabad
Bhopal
Bikaner
Pune
Delhi
Chennai
Visakhapatnam
Mangalore
Nagpur
Bangalore
Kolkata
Siliguri
Assam
Indore
Hyderabad
Surat
Nashik
Cochin
Thane
Faridabad
Rajkot
Aurangabad
Bhavnagar
Ranchi
Coimbatore
Mysore
Salem
Tirupur
Bikaner
Raipur
Bhubaneswar
Bhilai
Ankleshwar
Bhiwandi
Vadodra
Kochi
Our Export
Eastern Europe
Asia
North America
Western Europe
Mid East/Africa
Australasia
Central/South
UAE
America
Portugal
Spain
Indonesia
Italy
Angola
Poland
Brazil
Sri Lanka
Russia
Chile
Singapore
Oman
Venezuela
Costa Rica
USA
Qatar
Thailand
Canada
Saudi Arabia
Bahrain
Egypt
Malaysia
Turkey
Mexico
Chine
Peru
United States
Nigeria
Jordan
Kuwait
Dubai
Bangkok
Iran
Germany
UK
New Zealand
Vietnam
South Africa
Mexico
Kazakhstan