Latrolet Manufacturers, Latrolet Exporters, Latrolet Suppliers, Latrolet Importers. LATROLETS/LATERAL OUTLETS PIPE FITTING MANUFACTURER IN INDIA
Latrolet Manufacturers in India, Latrolet Exporters in India, Latrolet Suppliers in India, Latrolet Importers in India. Maker/EXPORTER OF HIGH QUALITY LATROLETS/LATERAL OUTLETS FORGED PIPE FITTING
Latrolet Manufacturers in Mumbai, Latrolet Exporters in Mumbai, Latrolet Suppliers in Mumbai, Latrolet Importers in Mumbai. CARBON, ALLOY, STAINLESS STEEL LATROLETS/LATERAL OUTLETS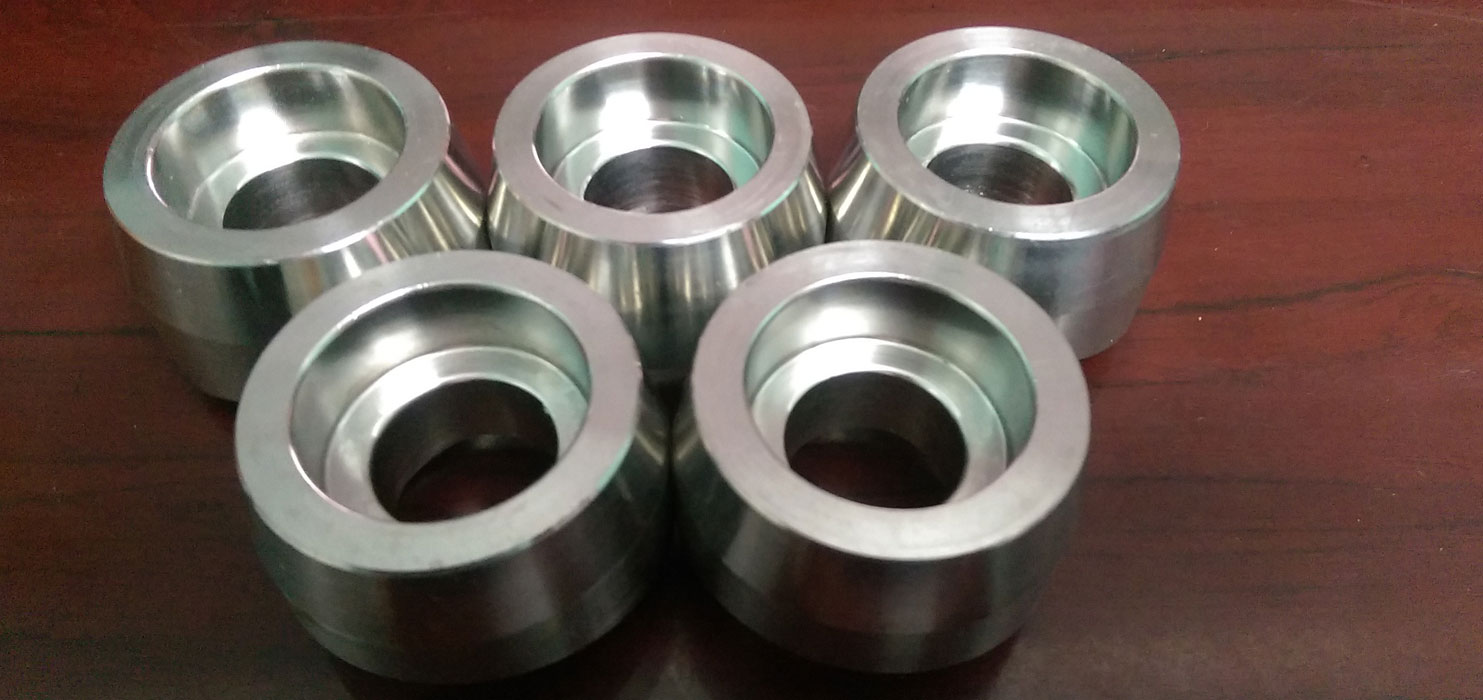 Blossom Steel & Engineering Co is an acclaimed supplier and exporter of channels and pipe fittings. We stock a grouping of olets with us, including latrolets. We on a very basic level scatter Latrolets delivered utilizing treated steel, carbon steel, and amalgam steel. Regardless, you can get in touch with us for one of a kind materials or specific estimations, as we also uniquely design olets/outlets. Latrolets are an assortment of weldolets. You need to go along with it in same way, yet these Latrolets make a 45-degree edge to the essential pipe instead of a 90 degree. These olets can be either butt welded, connection welded, or strung.
LATROLET SPECIFICATION
Stainless Steel Latrolet
Standard : ASTM / ASME A/SA 182
Grade : F 304, 304L, 304H, 309S, 309H, 310S, 310H, 316, 316TI, 316H, 316L, 316LN, 317, 317L, 321, 321H, 347, 347H, 904L.
Carbon Steel Latrolet
Standard : ASTM A105/A694/ A350 LF3/A350 LF2.
Grade : F42/46/52/56/60/65/70
Alloy Steel Latrolet
Standard : ASTM A182
Grade : F1/F5/F9/F11/F22/F91
Copper Alloy Latrolet
Standard : ASTM / ASME SB 61 / 62 / 151 / 152
Grade : UNS NO. C 70600 (CU -NI- 90/10), C 71500 (CU -NI- 70/30) C 71640
Nickel Alloy Latrolet
Standard :
ASTM / ASME SB 564 / 160 / 472
Nickel 200 Latrolet – UNS N02200
Nickel 201 Latrolet – UNS N02201
Monel 400 Latrolet – UNS N04400
Monel K500 Latrolet – UNS N05500
Inconel K600 Latrolet – UNS N06600
Inconel 601 Latrolet – UNS N06601
Inconel 625 Latrolet – UNS N06625
Inconel 800 Latrolet – UNS N08800
Inconel 800H Latrolet – UNS N08810
Inconel 825 Latrolet – UNS N08825
Hastelloy C276 Latrolet – UNS N10276
Alloy 20 Latrolet – UNS N08020
OUR SUMMARY:
Reviewer
Blossom Steel Engineering & Co.
Review Date
Reviewed Product
Author Rating





Domestic Area
Mumbai
Ahmedabad
Bhopal
Bikaner
Pune
Delhi
Chennai
Visakhapatnam
Mangalore
Nagpur
Bangalore
Kolkata
Siliguri
Assam
Indore
Hyderabad
Surat
Nashik
Cochin
Thane
Faridabad
Rajkot
Aurangabad
Bhavnagar
Ranchi
Coimbatore
Mysore
Salem
Tirupur
Bikaner
Raipur
Bhubaneswar
Bhilai
Ankleshwar
Bhiwandi
Vadodra
Kochi
Our Export
Eastern Europe
Asia
North America
Western Europe
Mid East/Africa
Australasia
Central/South
UAE
America
Portugal
Spain
Indonesia
Italy
Angola
Poland
Brazil
Sri Lanka
Russia
Chile
Singapore
Oman
Venezuela
Costa Rica
USA
Qatar
Thailand
Canada
Saudi Arabia
Bahrain
Egypt
Malaysia
Turkey
Mexico
Chine
Peru
United States
Nigeria
Jordan
Kuwait
Dubai
Bangkok
Iran
Germany
UK
New Zealand
Vietnam
South Africa
Mexico
Kazakhstan